This little girl is the only one of my ancestors, back to 1800, not born in south Ulster.
It brings to mind another little girl, her great-grandmother, who was born in India about 1794 and married 11 years later.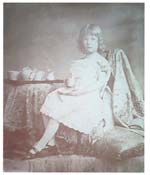 Family Genealogy By Peter Morell McWilliam
About me
All of the broad family described in this site lived in south Ulster. I myself spent my first eighteen years in Monaghan, so many of the areas described are familiar to me from that time.
The family moved to Dublin in 1970, where I still reside.
Breaking with several generations of legal practitioners, I chose to study Genetics and was involved in research for most of my working life. With hindsight I can see that my choice of career was driven by a deep rooted interest in history and genealogy.
I have been involved in genealogical research for over 20 years. While the nuts and bolts of building a family tree is essential, increasingly I have become interested in examining the social context and indeed the wider history within which these people lived.
Qualifications
Diploma in Family History Research-Genealogy, 2014; Independent Colleges / The Institute of Commercial Management (UK)
Ph.D. (Genetics), 1980 University of Dublin, Trinity College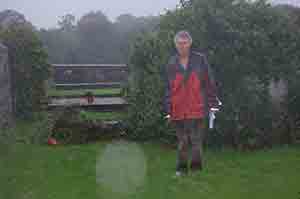 This picture was taken in November 2011 in Creggan Graveyard in South Armagh. Needless to say the rain was cold and the plan of the graveyard in my hand was soaked with the ink running; it took about half an hour to find the grave I was looking for. Inevitably, the gravestone had fallen face down and of course, it is not possible to turn it over.
Back to Top