Lowry of Aghenis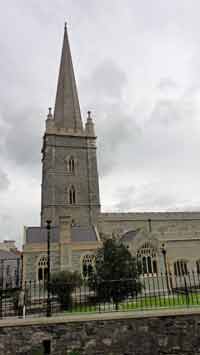 Will of John Lowry, Sen
Memorandum that on or about the 24th day of June 1689 John Lowry late of Aghenis in the County of Tyrone gent being then in the siege of Londonderry sick of body but of perfect sense and good memory, and having a mind to make his last will and testament nuncupative did then in the presence of several credible witnesses make public and declare his last will and testament nuncupative in the words following or the like in effect (viz) speaking to his then wife Jane Lowry (NB his first wife was Mary Buchanan)I do order that my eldest son Robert Lowry do returne or rather restore backe to you all that I had with you. I give to my sonne John £200: to my daughter Katherine £200 to my daughter Rebecca £150: to my daughter Anne £150 and all the rest of my estate which I believe will amount to about £700, I leave to my said sonne Robert Lowry, and shortly after departed this life without altering or making void the same
Probate granted 22 Jan 1692
Sd (----: Loftus)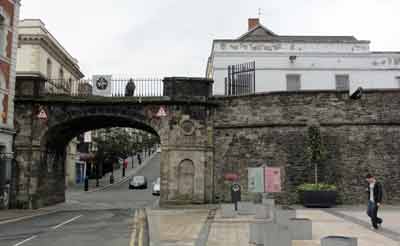 From the Two Manors of Finagh & Coole by Lord Belmore
On the 29th March, 1700, Robert Lowry obtained a lease for a year, and on the 30th March a release from John Hamilton of Caledon esq, for the consideration of £450, of the townland of Aghenis near Caledon, together with about eight acres in Loughmacnab. To this was attached liberty for Robert Lowry and his undertenants to cut turf on the turf bog of Ballyboy being a sessiagh of Aghenis, to be spent on the land, and also of grazing: on the said bog, and on the turf bog joining to the townland of Dromess in the parish of Aghaloo barony of Dungannon, excepting out of the grant the royalties and the two bogs themselves, except the right of cutting turf on the one and grazing on both; but granting all houses woods underwoods &c. Mr. Lowry and his tenants were to do suit and service at the manor court of Caledon, and to grind their corn at and pay mulcture to the mill there, provided there was sufficient water & c; and he was also to pay £3 ISa 6d (either directly to the Crown, or at his option through Mr Hamilton
This is signed by John Hamilton, in presence of David M'Clenahan John Gamble Robert Maxwell Hugh Brown.
Upon this townland Mr. Lowry and his son Galbraith, and his grandson Armar had their seat, until the latter succeeded his mother at Castlecoole in 1779. It was intended that my grandfather, the son of Armar, should have lived there after his marriage, but his father's death rendered this arrangement unneccessary. The house fell into decay, and became the abode of a colony of beggars, until Aghenis was sold in 1852 to Lord Caledon's trustees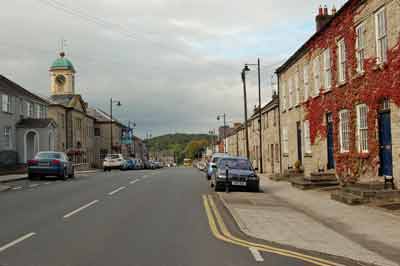 From The history of the two Ulster Manors of Finagh & Castle Coole by Lord Belmore
Extracts from Will of Robert Lowry, dated 1729
He bequeathed in trust to his son-in-law Daniel Eccles, and to Alexander M'Clintock as executors, the town and lands of (Aghenis) Ballyboy etc to his second surviving son Galbraith Lowry for his life, with remainder to his heirs male.
Failing them to his third surviving son James Lowry and his heirs male etc
James also was to have power to charge his lands with £1,000 To his daughter Isabella he bequeathed £100, to be paid at the age of eighteen or day of marriage, and if she married with consent of his executors £1,500. ----- To M'CIintock he left £100, and further to Galbraith the sum of £2,000 due by D. Eccles.
In a codicil he revoked the bequest of £1,600 to Isabella, and gave her £1,000; to his sister, Jane M'CIintock, £40; his sister, Catherine Perry of Mullaghmore, £40; to his sister Anne M'CIintock, £40; to the children of his sister Rebekah Moore, £40; to his daughter Mary Eccles, £40.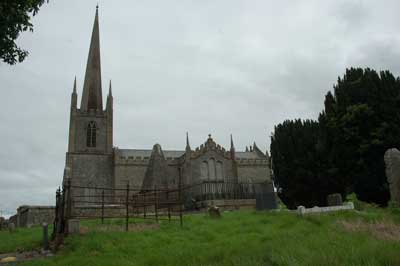 From Galbraith's will dated May 5th 1758
that £1,000 more, part of the £7,000, shall be raised and paid to his brother James Lowry if alive, or if dead to his executors and administrators, for the use of his (James's) younger children;
If his son Armar shall die before attaining the age of twenty-one, so that the estate settled by his father's will shall vest and devolve on his brother James or any of his children, then the said charges of £2,000 to his brother and his children shall cease
He bequeaths to his wife Sarah, and her heirs and assigns for ever, the lands of Laragh and Comecarrow with the mill thereon, Annaseragh, the house and garden in the town of Monaghan, Kilnacloy, and all his real estate in the county Monaghan which were bequeathed to him by her brother Leslie Corry
Links to main Family Page / Eccles of Fintona / Dickson of Ballyshannon / Sacheverell & Richardson of Richhill
Back to Top